Concept
A Relaxing Space to Refresh Your Mind & Soul
Once you pass through the entrance gate, the open space of the expansive property allows
you to leave the hustle and bustle of daily life behind.
The clean & crisp air amongst the Kunugi and Cherry trees on a throughbred racehorse training facility allows one
to bask in the peacefulness of rural Tochigi and refresh your spirit.
A great place to spend quality time with family and friends, celebrate a memorable occasion,
or refresh your mind, body and soul.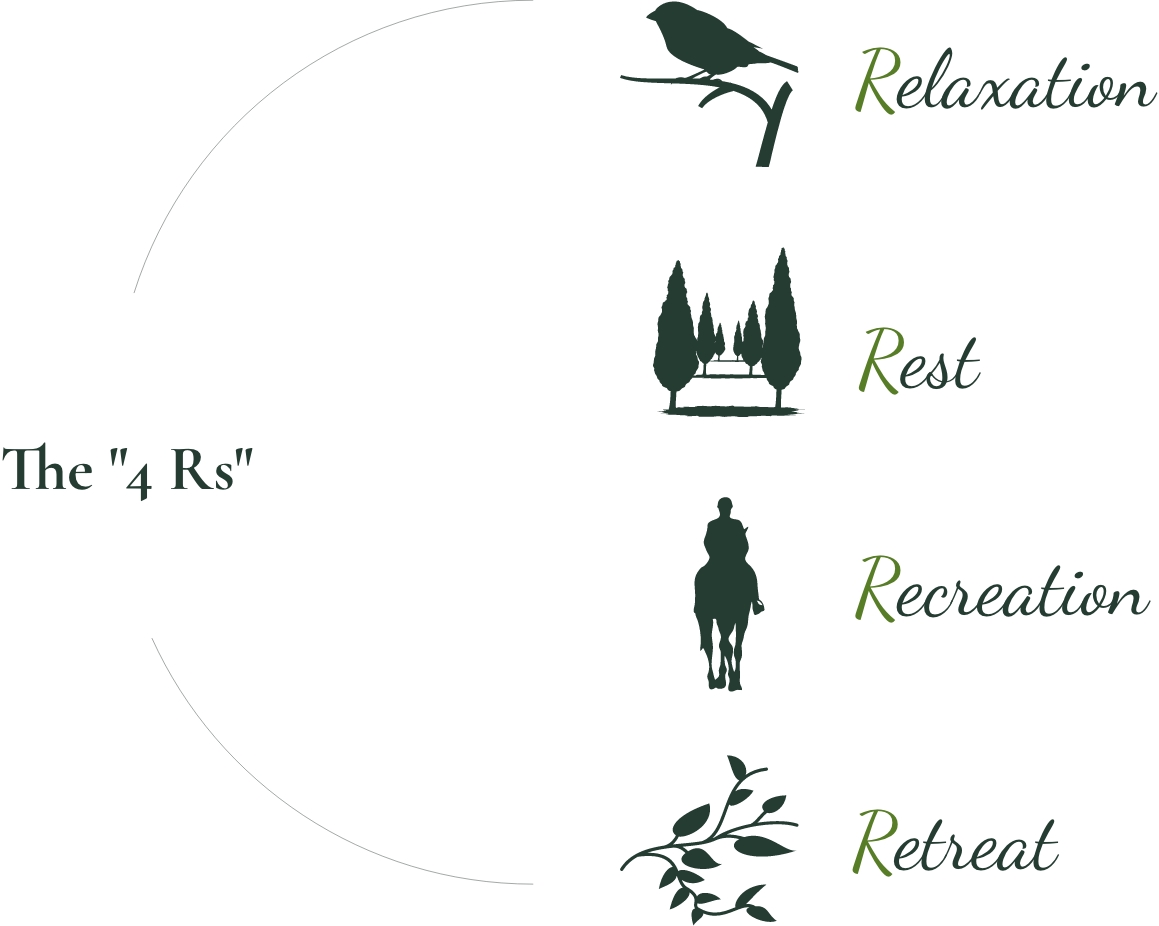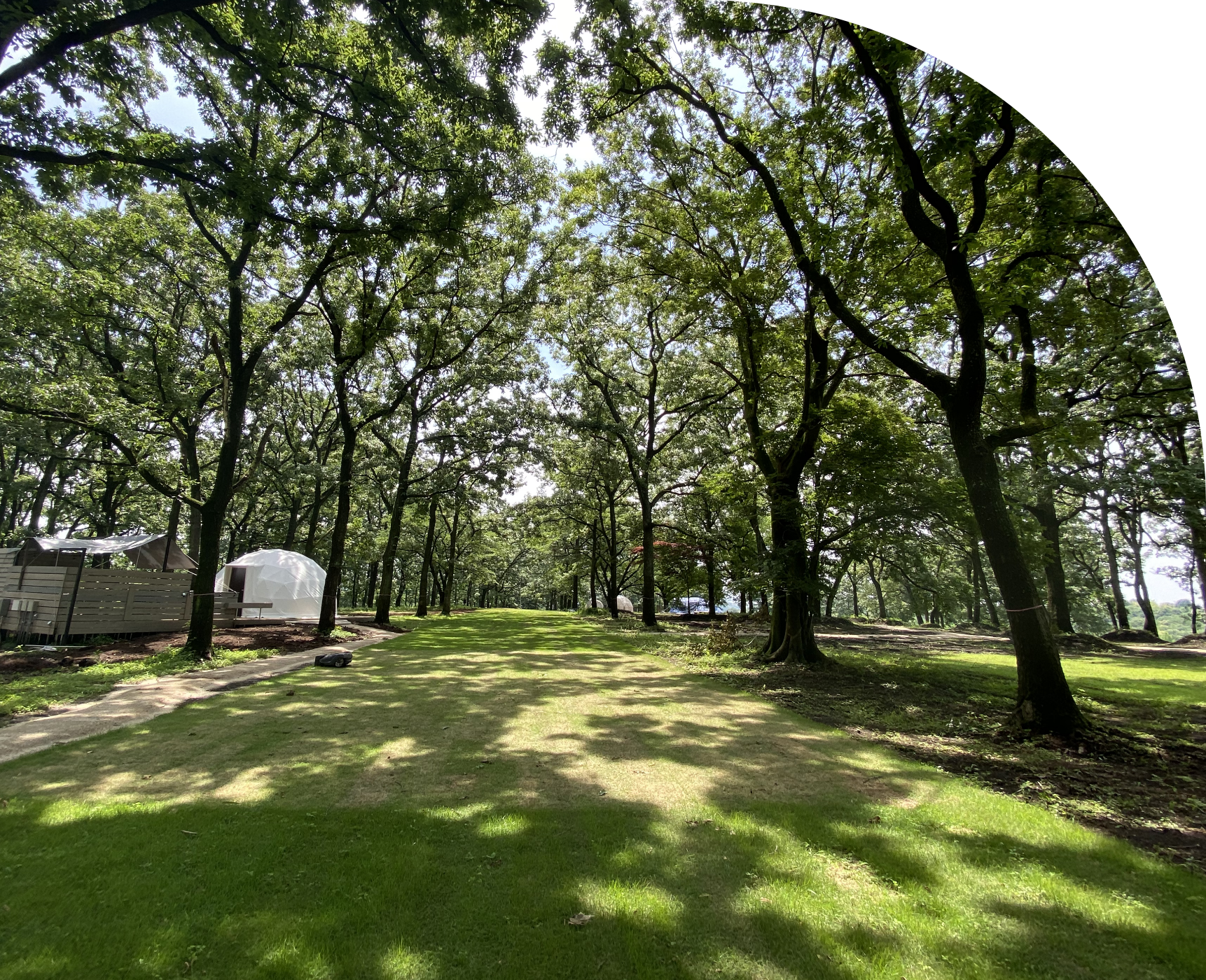 Relaxation
"An ideal setting to sooth
your soul"
Take a slow, deep breath and you can smell the fragrance of plants and trees.
Listen to the chirping of birds and rustling of leaves in the wind.
Feel the breath of the forest that will slowly heal your mind and body.
On a clear day the sunlight filters through the trees creating a green Kaleidoscope of color.
The evening offers beautiful shades of indigo as the sun sets.
The night sky is filled with countless stars.
Forest bathing can usher in a world of relaxation.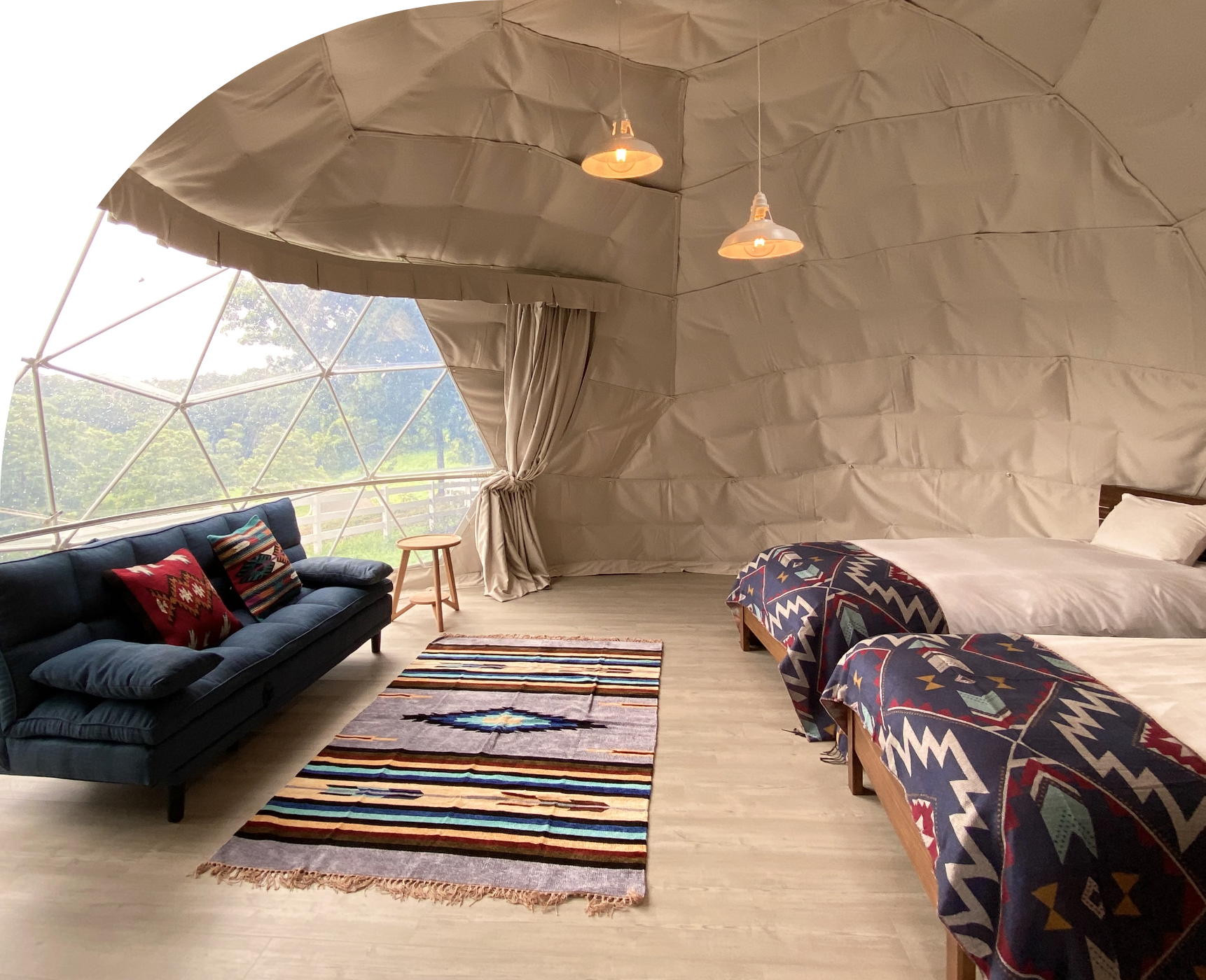 Rest
"A break from the outside world
with a peaceful rest in nature"
Enjoy nature with the forest as your backyard.
High quality bedding and soft lighting throughout makes for a tranquil setting.
Ample private space between tents allows for peaceful environment.
Large deck areas at each site are equipped with hammocks to enjoy a nap under the trees or just relax with a good book.
An ideal environment to enjoy a good "rest" from the hustle and bustle of every day life.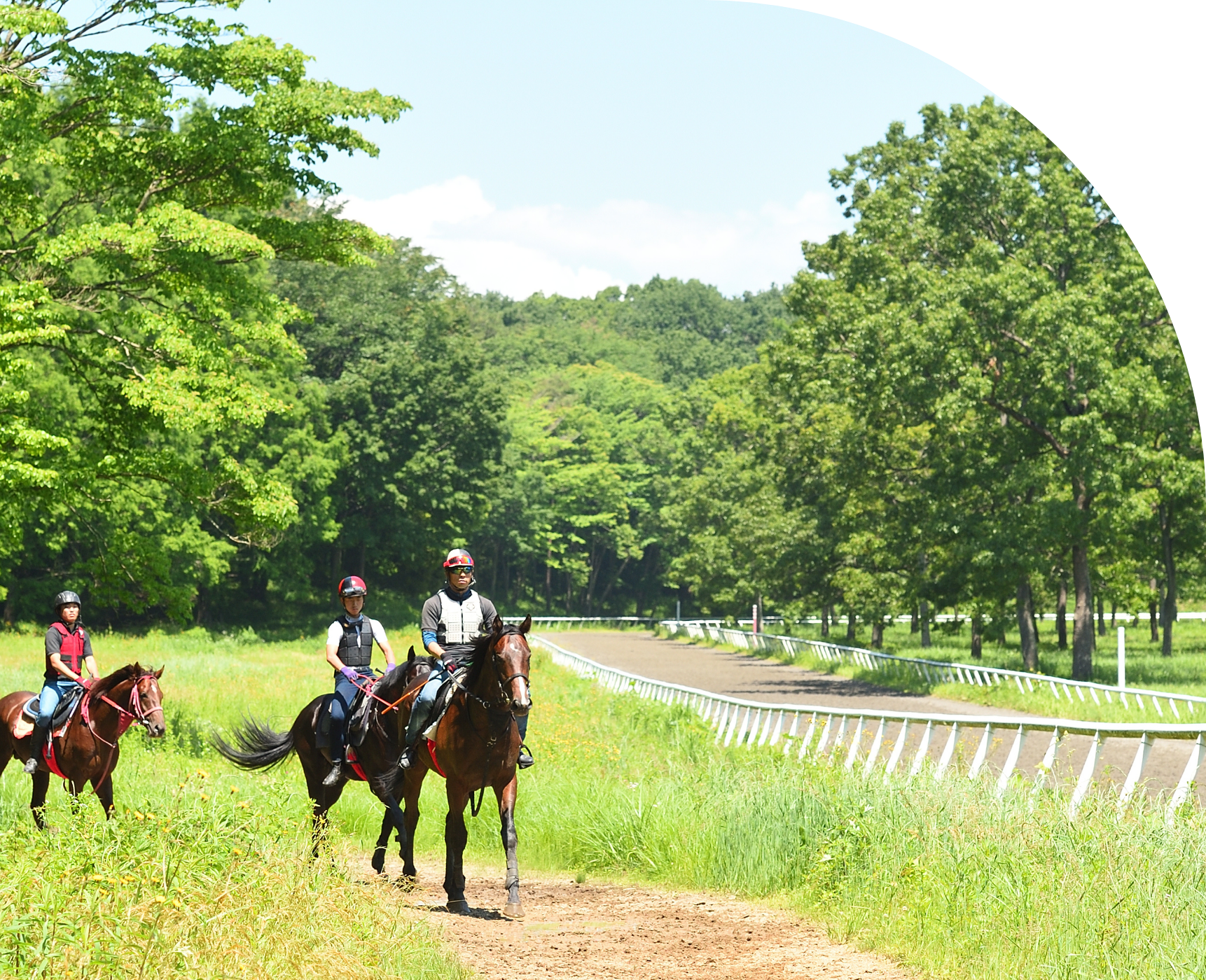 Recreation
"A place to play"
Enjoy a summertime swim at the pool, forest bathing at the Sakura Sunroom, watch the horses train in the morning, or just take a walk in the forest.
Exercise your body with activities such as basketball, soccer, badminton, throw a Frisbee or play a game of catch ball using a variety of equipment provided on property.
Nearby activities include golf, horseback riding, pottery making or maybe relax at a hot springs (onsen).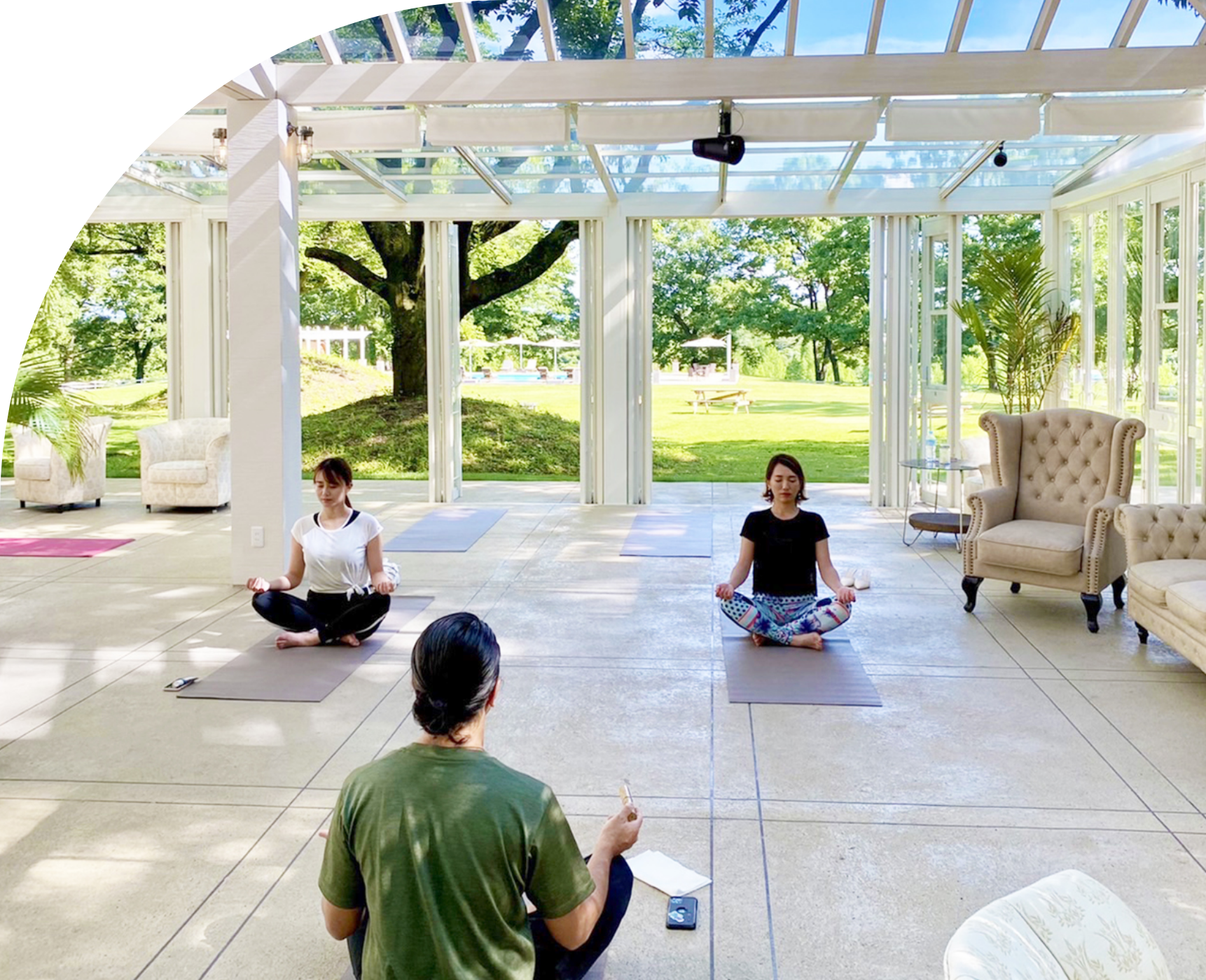 Retreat
"Refresh your mind,
body and spirit"
Enjoy morning coffee out on your glamping terrace while soaking in the surrounding nature. Join a weekly yoga session to awaken your inner spirit, or just get in a good stretch.
Forest therapy is an ideal retreat from every day life.
The evening's BBQ dinner is served using locally sourced fresh vegetables from the neighboring farms, brand- name local wagyu beef, seasonal seafood and more.
There's also a healthy inspired breakfast served on your private terrace.
Enjoy a relaxing soak in the natural hot springs (onsen) at the nearby Murasakizuka Golf Club.
Glamping Tents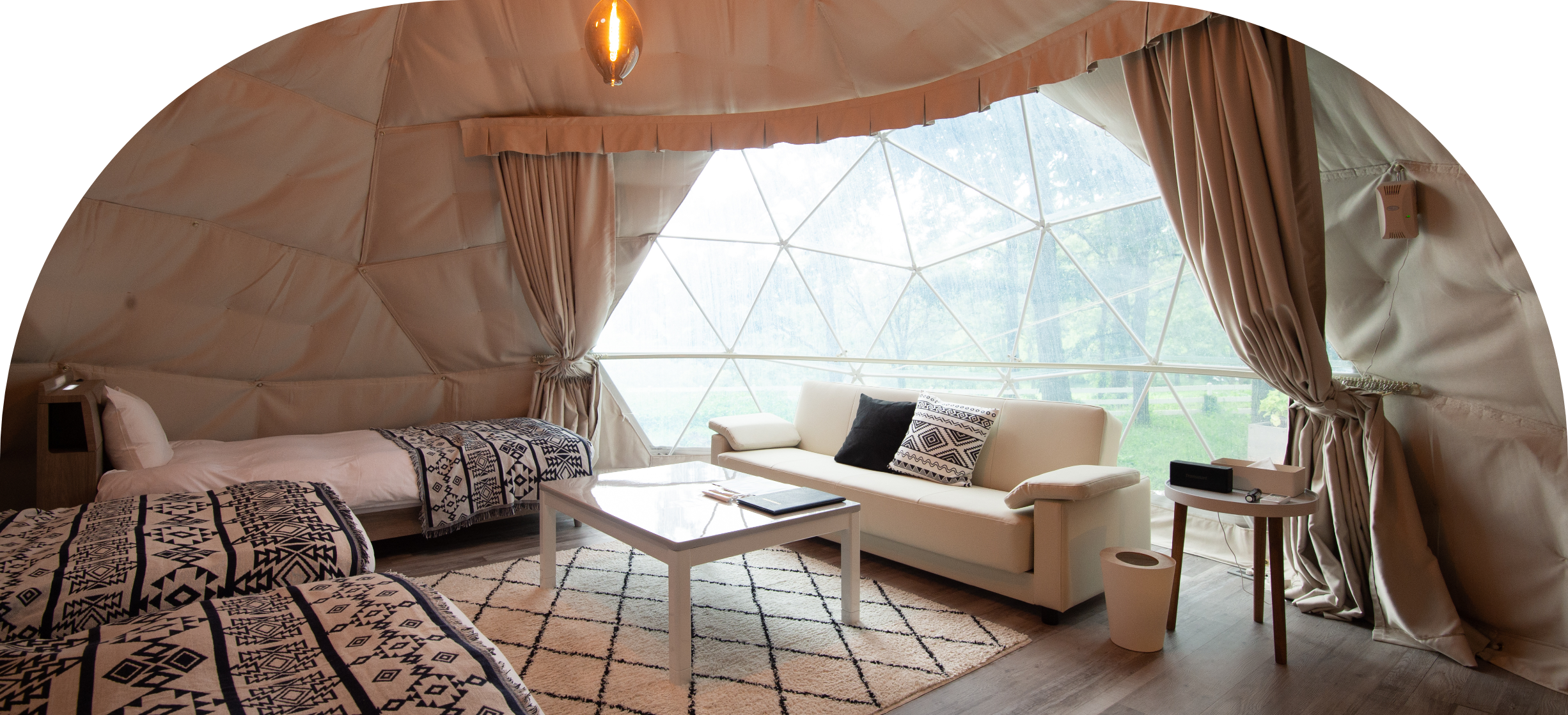 Privacy inspired
Glamping Dome sites are spaciously assigned to create a sense of oneness with nature as well as to ensure privacy from neighboring sites.
Each open terrace is equipped with lounge seating and a hammock allowing for a tranquil space to gather with your family & friends, or just take a nap under the canopy of trees.
Eloquently conceived interior
The interior design of the glamping domes incorporate a warm atmosphere together with a modern feel in perfect harmony with the surrounding nature.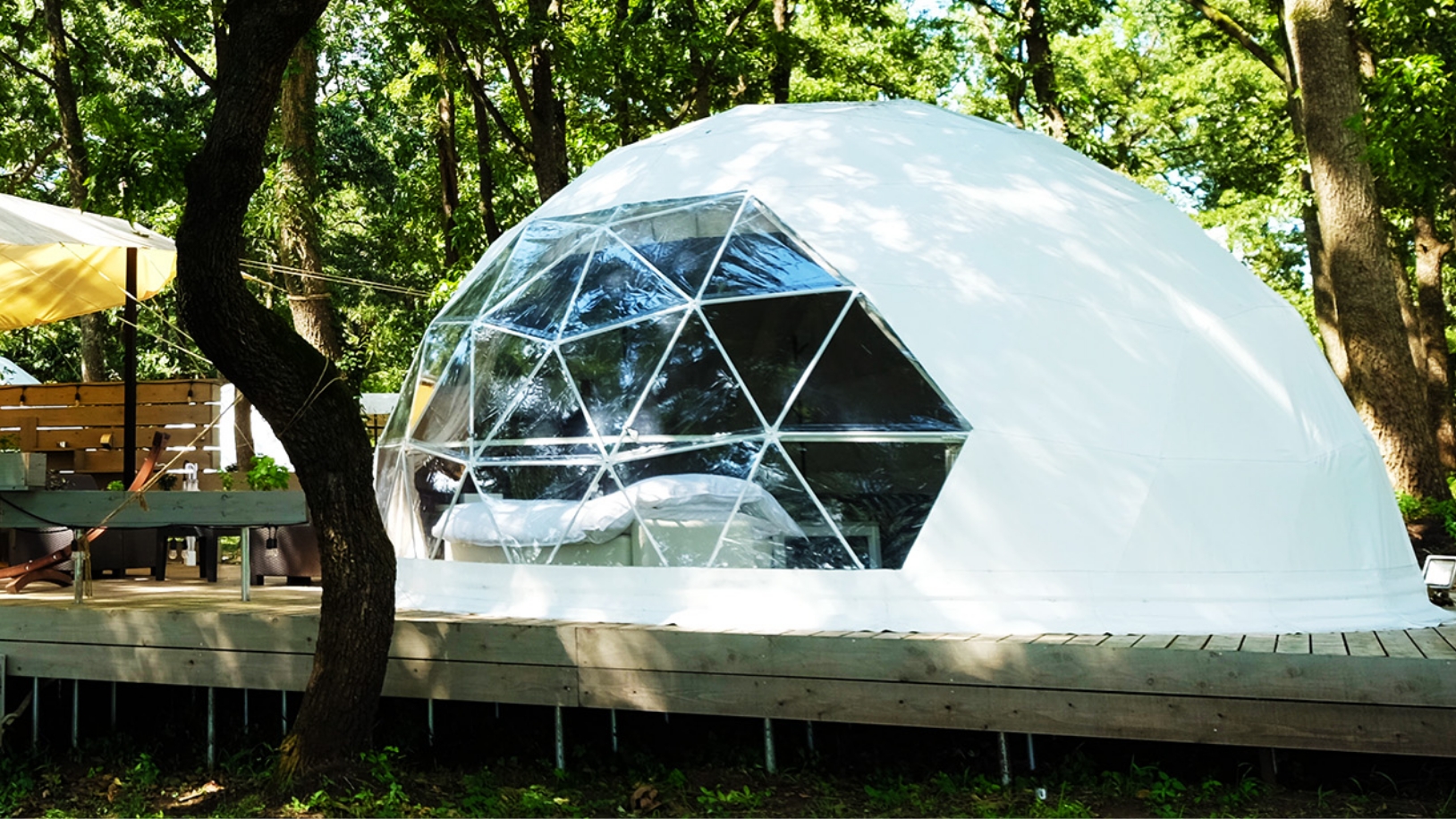 Cabin
Tents are equipped with comfortable beds and sofas that can sleep up to four adults.
They are also air-conditioned and heated so one can enjoy glamping in comfort during any seasons.
Dining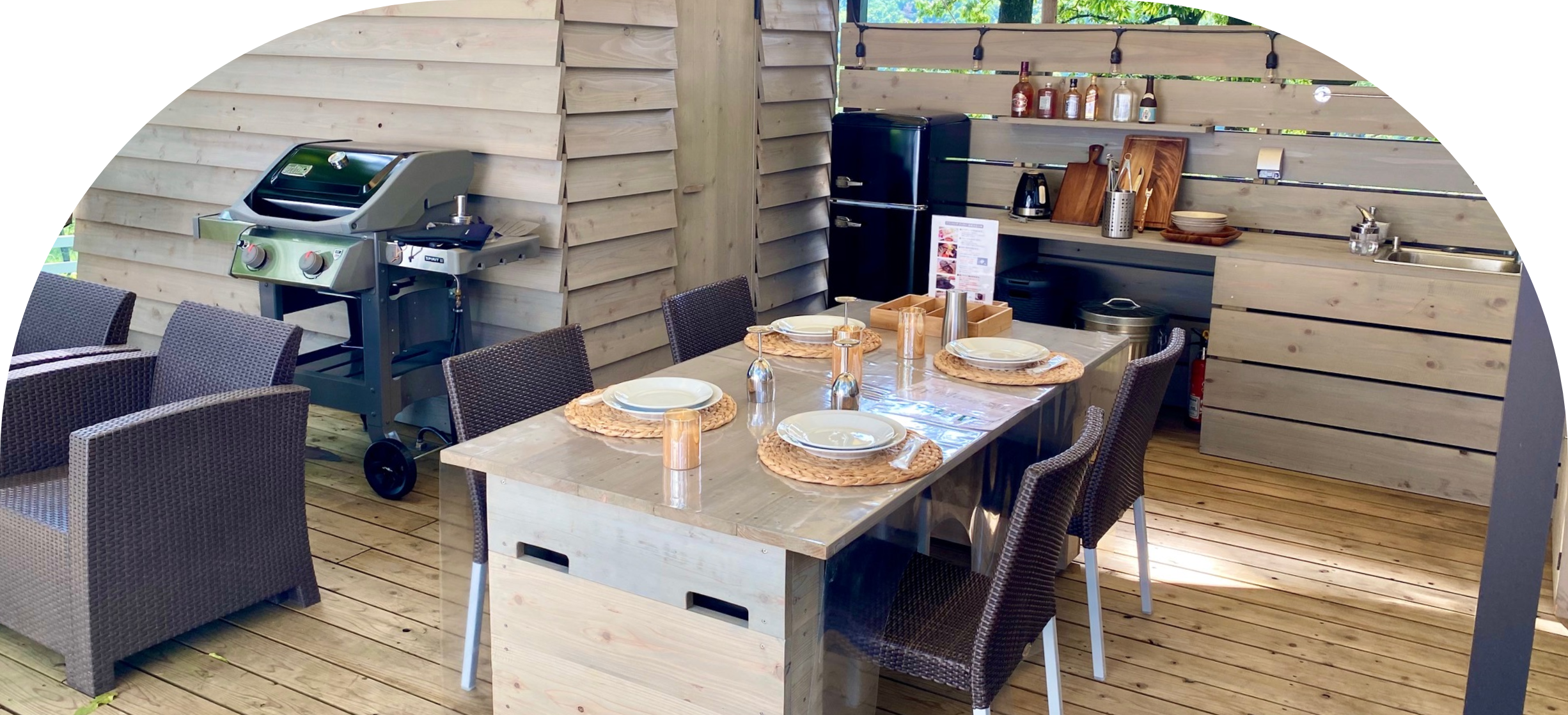 "A luxury BBQ featuring farm-fresh local vegetables and meats
along with seasonal specialties"
Each glamp site has it's own private kitchen / dining area featuring Weber Grills and everything you need to enjoy luxury dining in the mists of nature.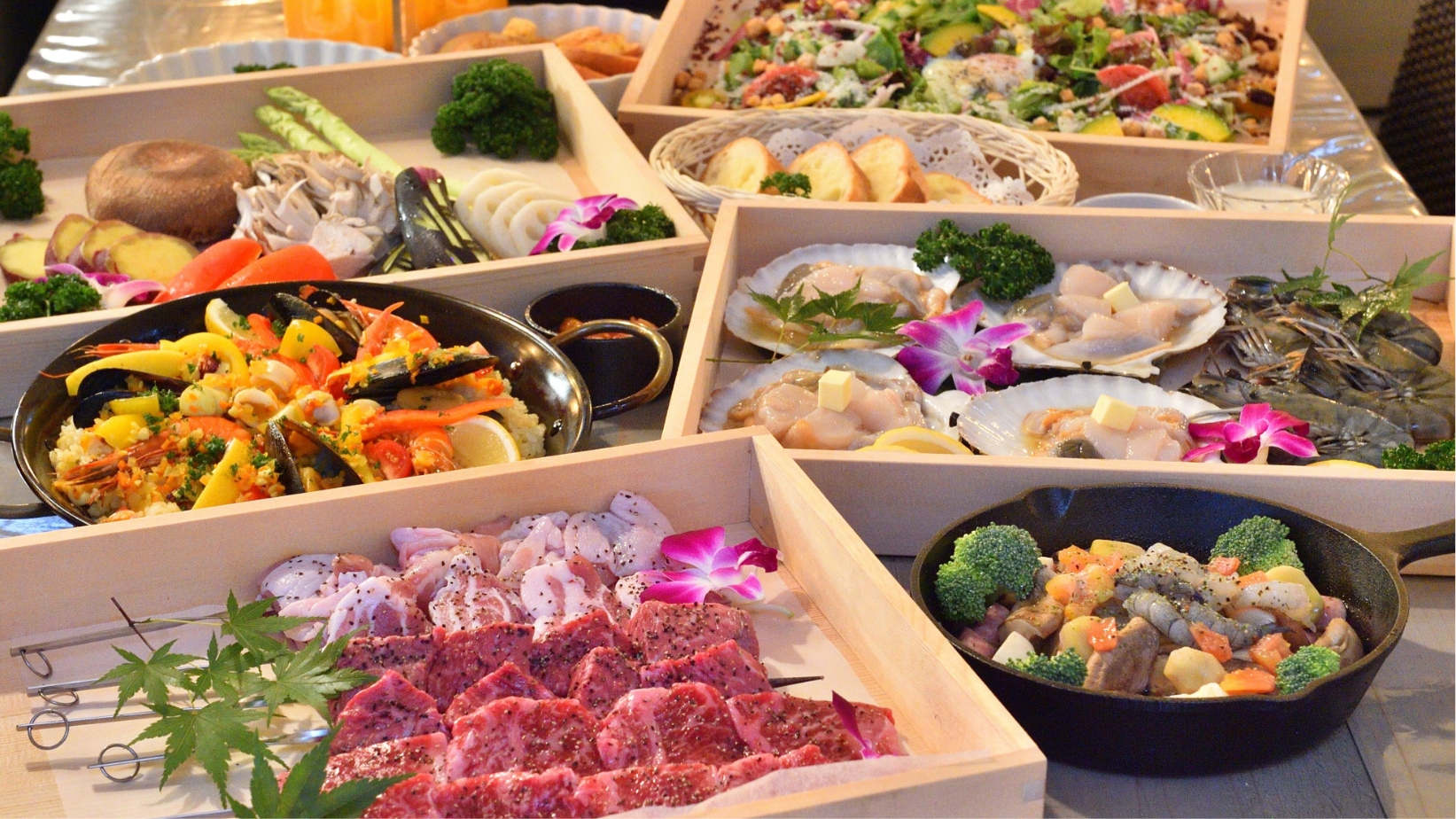 BBQ dinner
Dinner begins with seasonal salads and appetizers followed by BBQ items featuring local farm-fresh vegetables and highlighted by Nasu Kogen beef sirloin together with an array of seasonal seafood.
Regularly occurring favorites such as paella, risotto, pasta, and other specialties are pre-prepared and ready for heating on the Weber Grill.
Finish with tasty desserts created with "outdoor" dining in mind.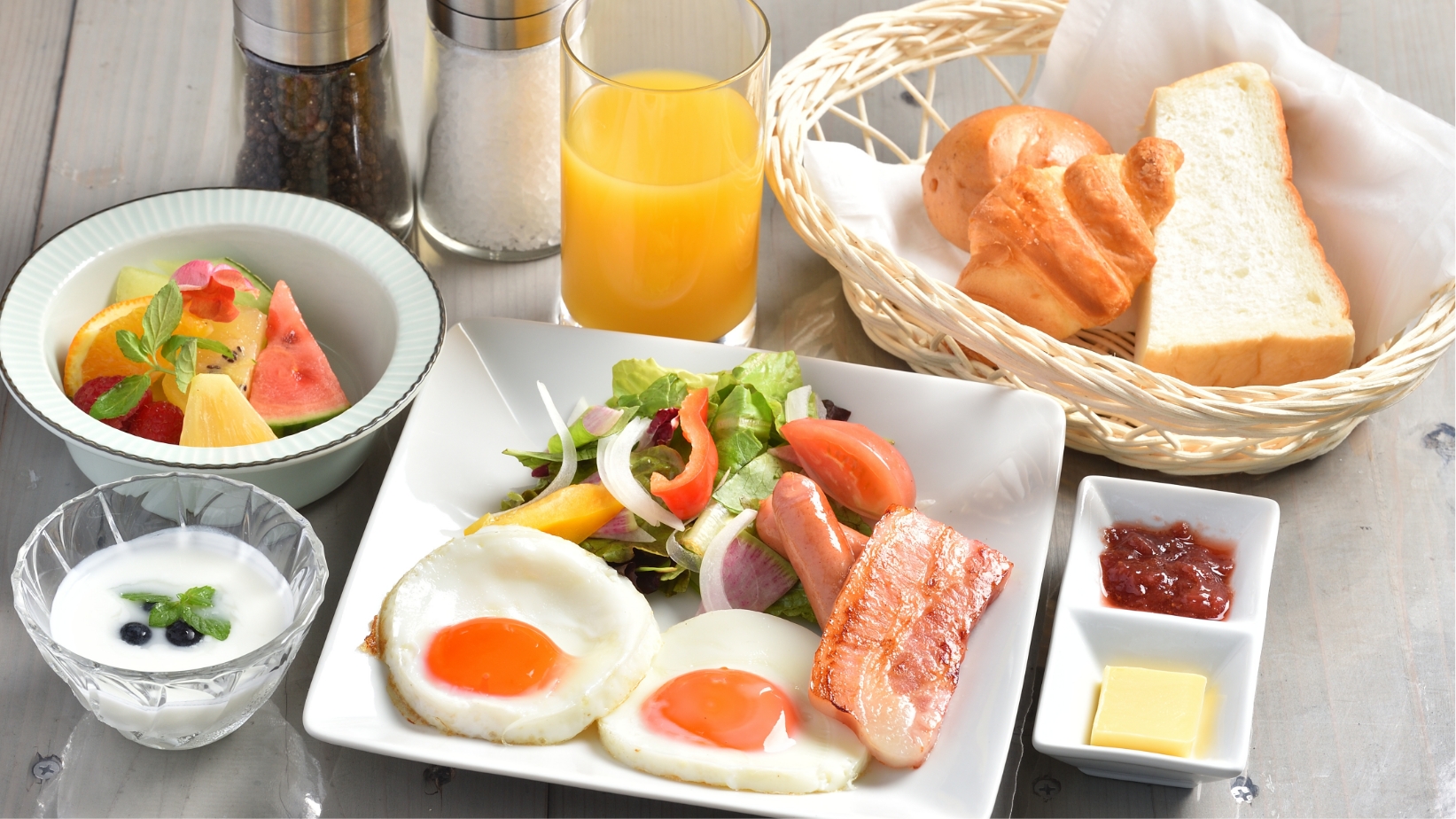 "Healthy inspired and
locally sourced breakfast"
Enjoy a hot cup of morning coffee on your private terrace while listening to the morning sounds of nature.
Follow with a healthy and hearty camp breakfast to start your day.
If the timing is right, you can also enjoy the sites and sounds of the galloping thoroughbreds as they run up the trail or out on the training race track.
Experience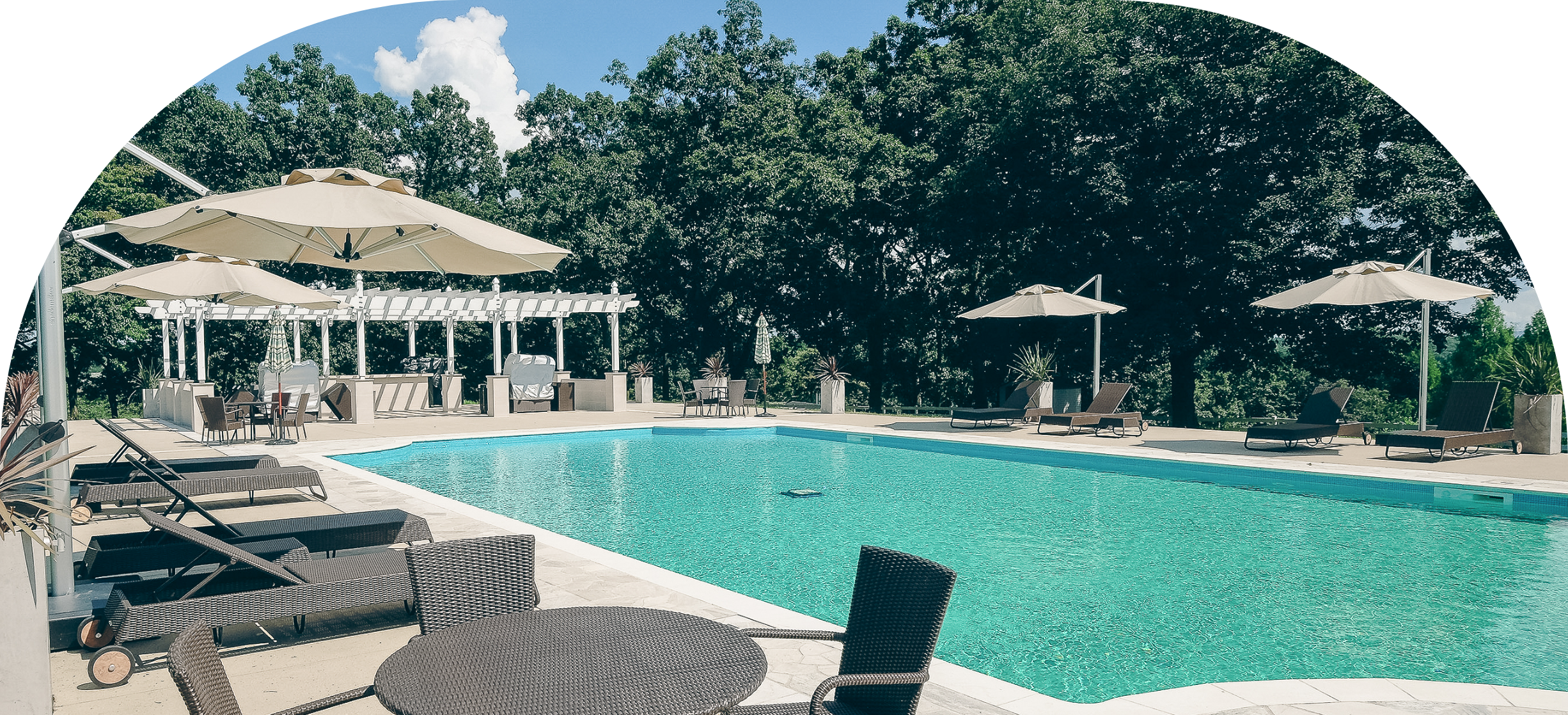 "Enjoy resort life on a thoroughbred race horse training farm"
Haga Farm offers a wide variety of recreational facilities in an unique location in order to refresh your mind, body and spirit.
Each season offers a different way to enjoy our resort so we invite you to experience glamping at different times of the year in order to fully appreciate the seasonal expressions of nature.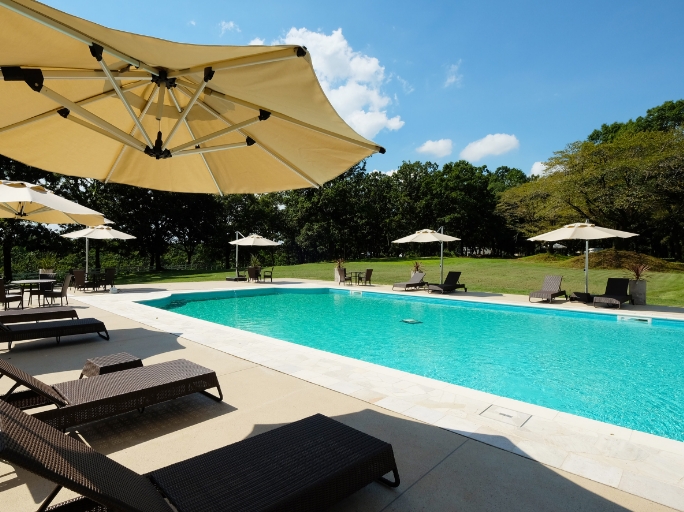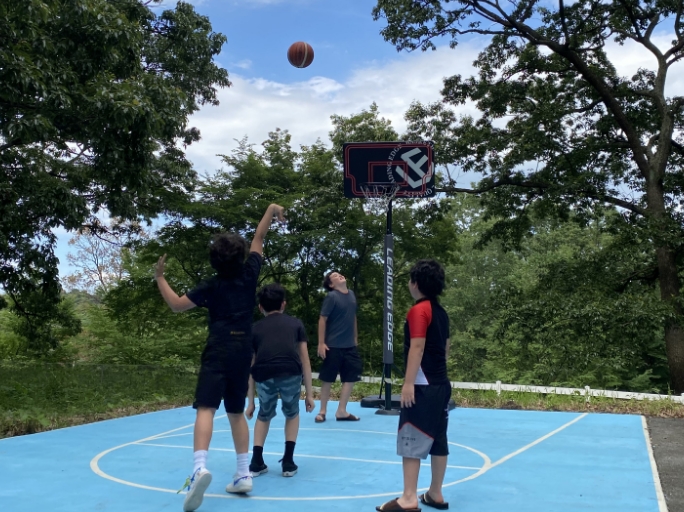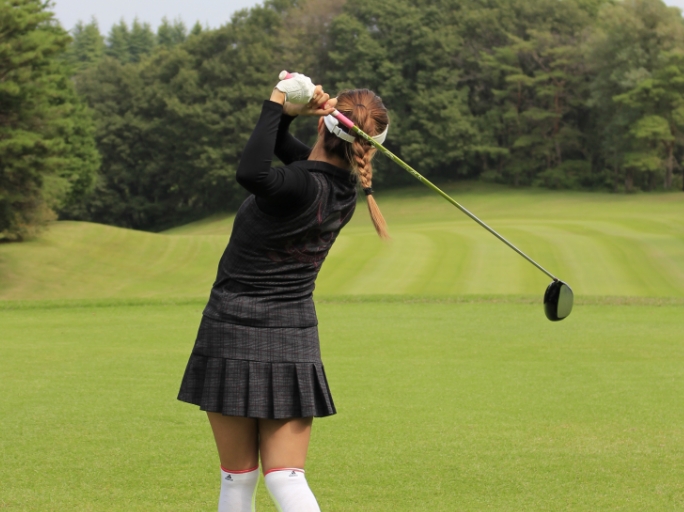 CHAMPIONSHIP GOLF AND SNAG GOLF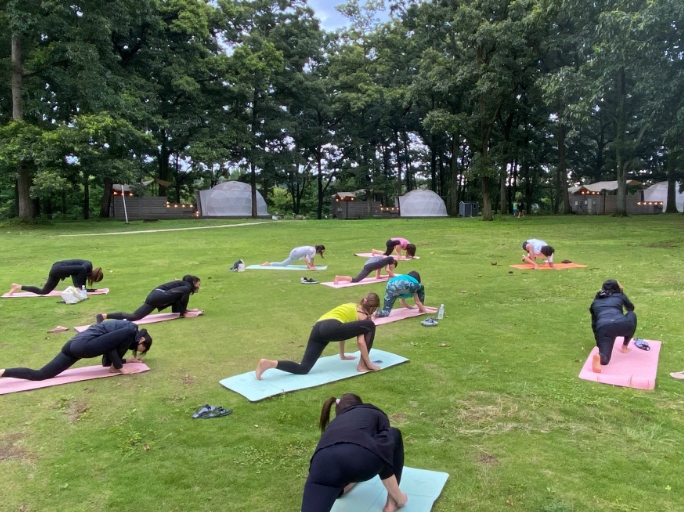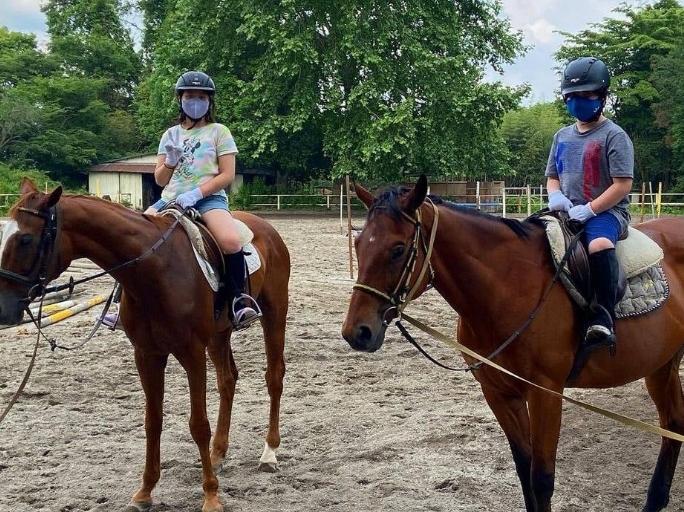 TAKE OUT VARIOUS PLAYGROUND
EQUIPMENT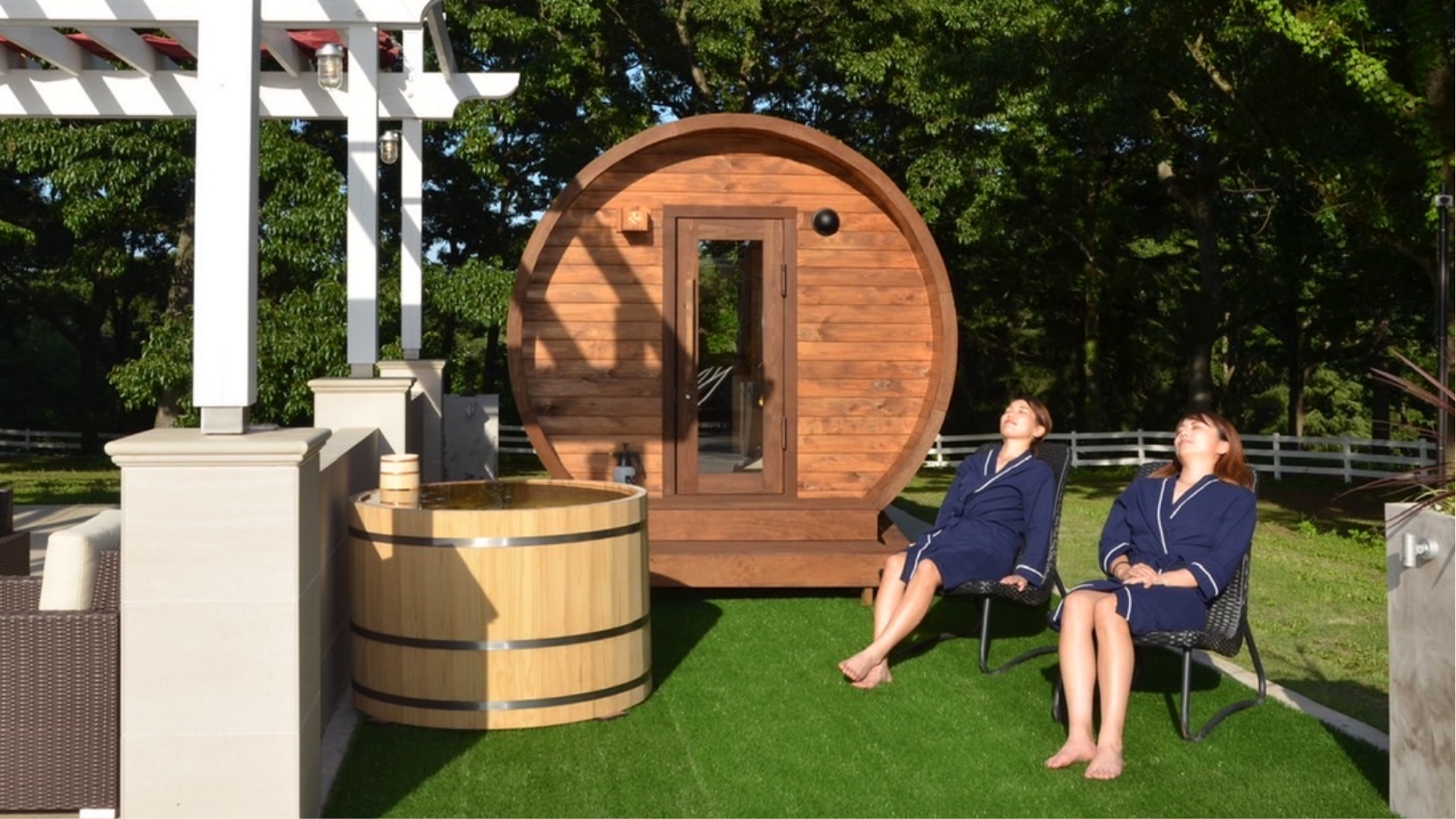 2022 OPEN
A barrel sauna made of Japanese cypress is available by the pool.
Open and privatized use by reservation are both available for guests to enjoy.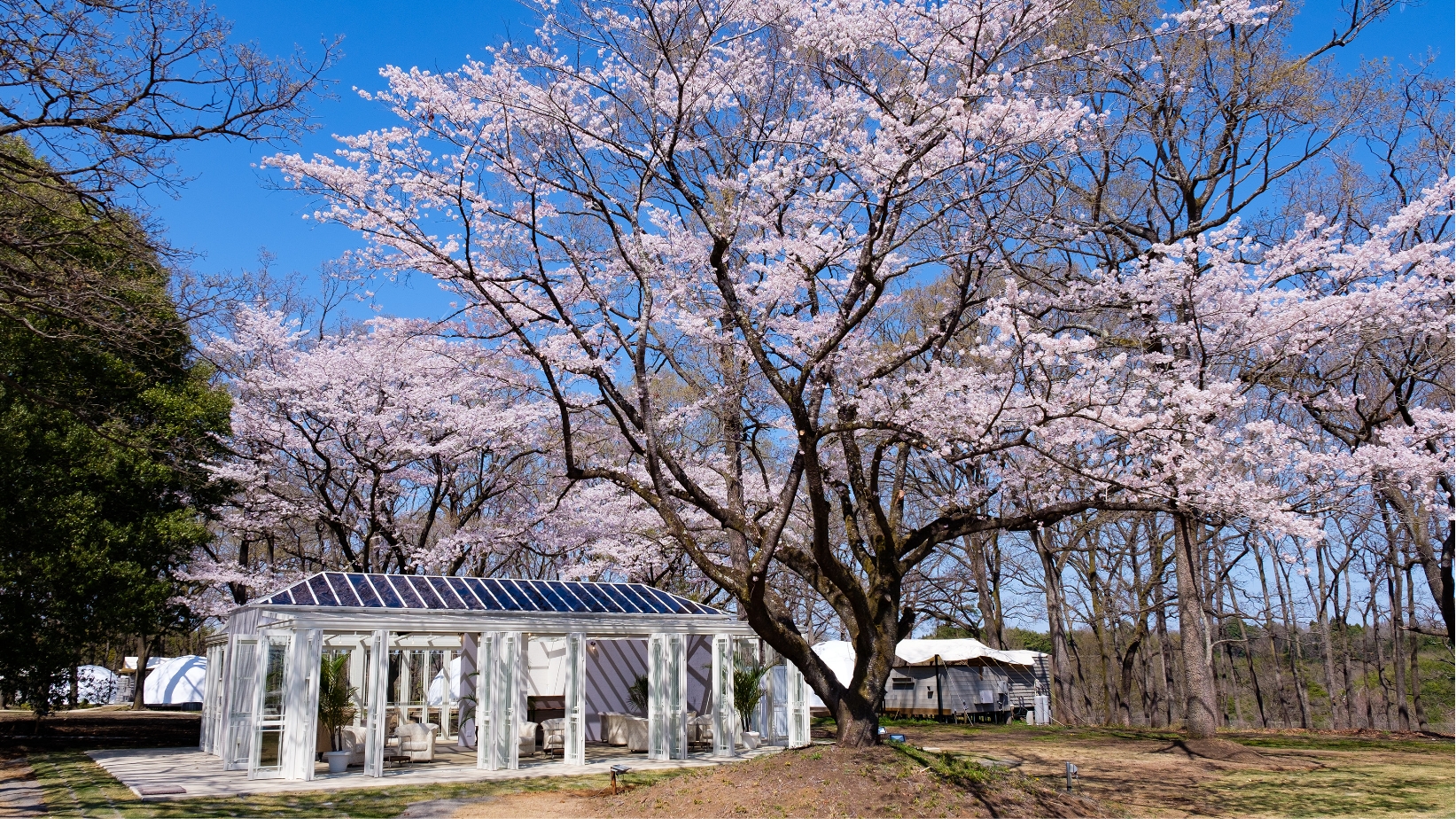 2022 OPEN
SAKURA SUNROOM boasts a perfect location under a canopy of cherry trees.
This sunroom is an all-weather facility with retractable glass walls that open to create an open terrace.
Equipped with reliable Wi-Fi, it can be used for a variety of purposes including workcations, meetings, gatherings and corporate workshops.
施設内マップ
1

Clubhouse

2

Thoroughbred Ranch

3

Knewood forest

4

Swimming pool

5

Basketball court

6

Kunugi Park
7

Cabins

8

Outdoor living room

9

Bathrooms

10

Forest Barrel Sauna

11

SAKURA SUNROOM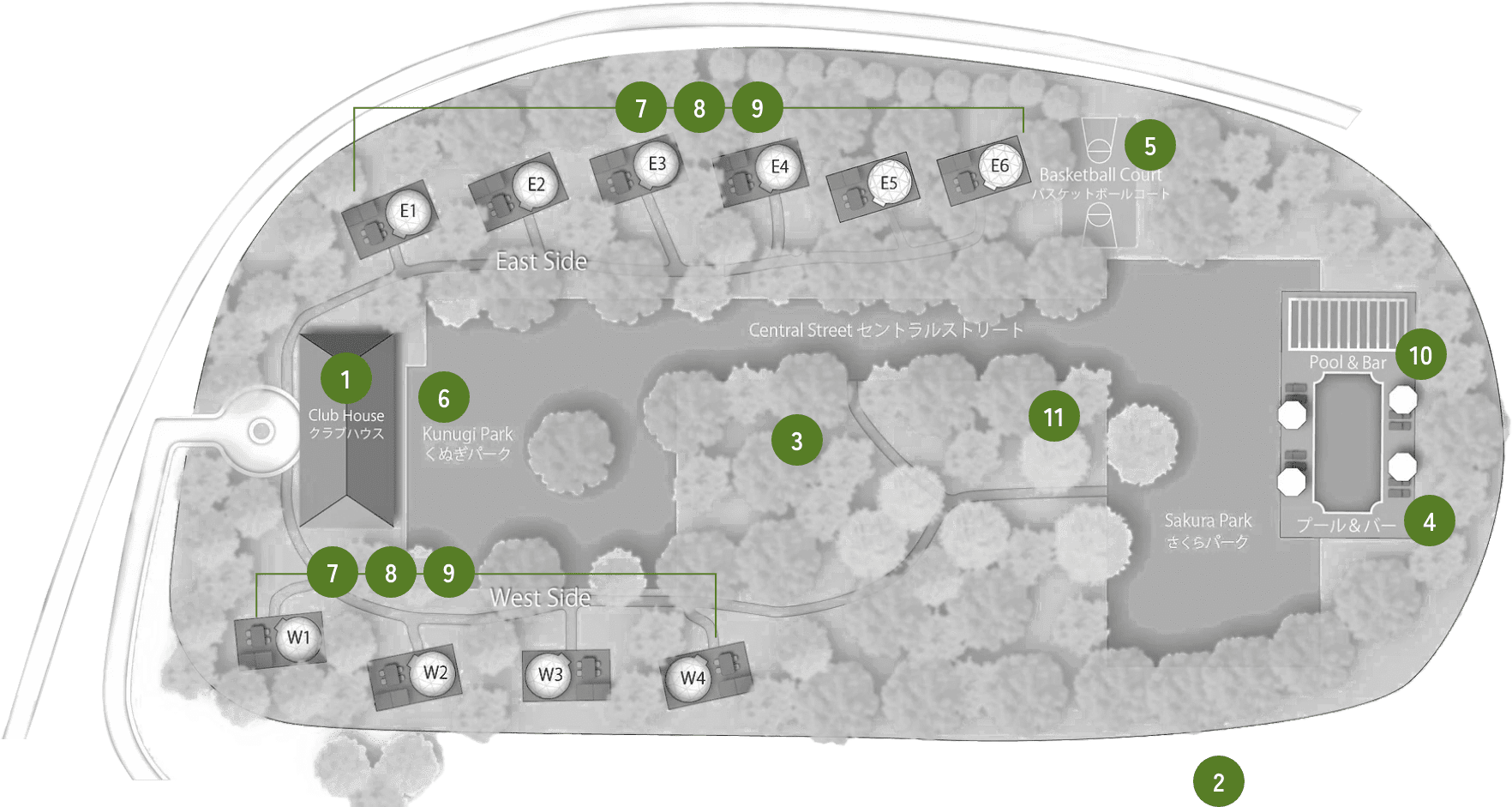 If you use a car

If you use the train

Free Transportation
Pick-up service is available from Hoshakuji Station. Please make a reservation by the day before your stay.
Pick-up time: 14:00-17:00
Please consult with us about possible pick-up and drop-off times.
Haga Farm & Glamping
is a part of Reiwa Golf Resort, which is a family-friendly group of golf resort & glamping
complexes located in Tochigi Prefecture.
Haga Farm & Glamping
| | |
| --- | --- |
| Operating facility | Thoroughbred Ranch & Glamping |
| Address | 313 Kyubu, Haga-machi, Haga-gun, Tochigi Prefecture 321-3301 |
| Inquiry | TEL.028-612-4053/info@hagafarm.com |
Operating company / MGC Management Co., Ltd.
| | |
| --- | --- |
| Address | 2068 Saotome, Sakura-shi, Tochigi 329-1414 |
Group facility
| | |
| --- | --- |
| Operating facility | Golf Facility |
| Address | 2068 Saotome, Sakura City, Tochigi Prefecture 329-1414 |
| Inquiry | TEL.028-686-3011/info@murasakigc.com |
| | |
| --- | --- |
| Operating facility | Golf Facility |
| Address | 1570 Nashikisawa, Itakura-cho, Ashikaga, Tochigi Prefecture, 326-0102 |
| Inquiry | TEL.0284-64-0007/info@tsutsujicc.com |